Armani / Lounge
Located in the heart of the hotel and overlooking the spectacular Dubai Fountain, Armani/Lounge is the perfect place to meet friends, discuss business or just watch the world go by while enjoying innovative interpretations of international cuisine. An extensive selection of coffees, teas and wines complement a world-class array of beverages. Armani/Lounge is the definitive destination in which to enjoy teatime treats during the day or an Italian-style aperitivo at sunset.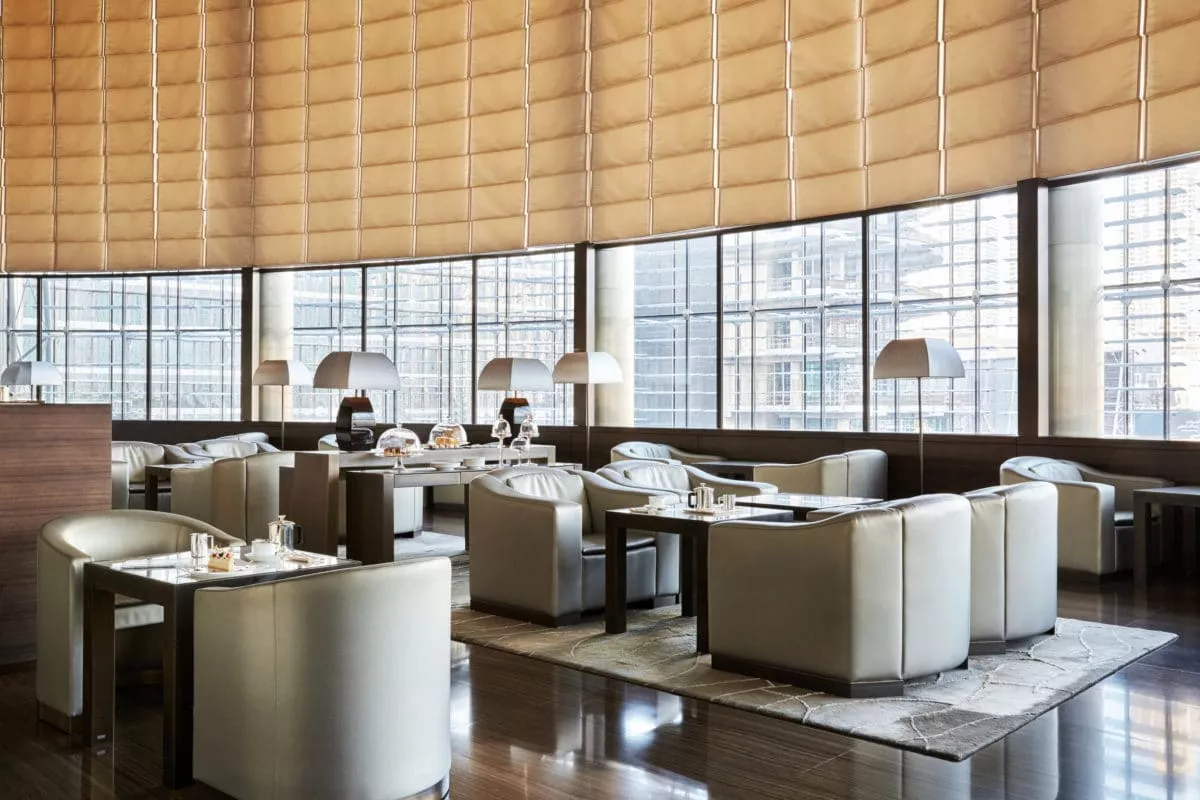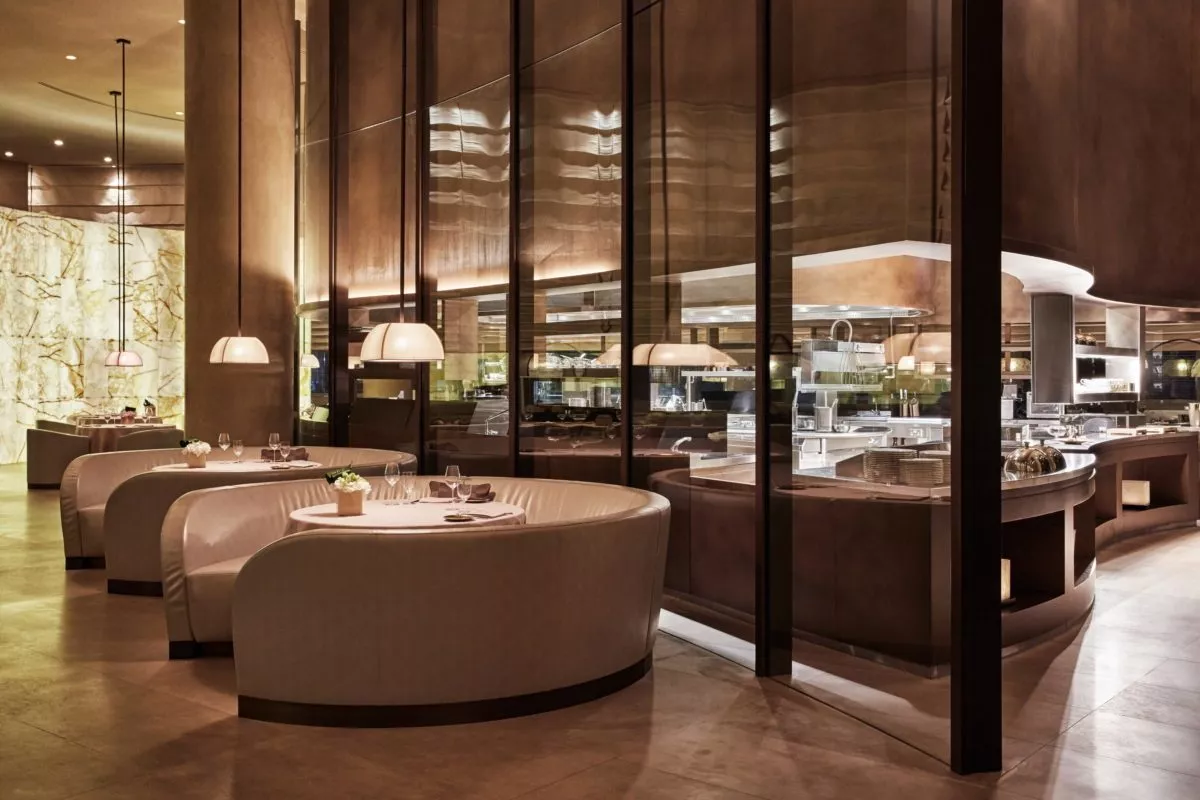 Armani / Ristorante
The essence of Italy is brought to life at Armani/Ristorante where a natural passion for the finest ingredients, exquisite flavour combinations and contemporary presentation come together in an exclusive environment that excites the palate and leaves lovers of gourmet dining wanting more. A signature tasting experience for all the senses; Italian culinary excellence is paired with uniquely personalised service, taking diners on a memorable journey from a classic aperitivo to the subtle nuances of the degustation style menu and expert recommendations from the restaurant's own sommelier.
Armani / Hashi
Armani/Hashi boasts a panoramic terrace setting overlooking the iconic Downtown Dubai skyline and The Dubai Fountain as well as access to a private shisha lounge. Experience the best of Japan in a vibrant setting. Armani/Hashi restaurant and lounge delivers an imaginative twist on traditional and contemporary Japanese cuisine. The freshest fish is flown in daily from around the world, and complemented by a selection of speciality beverages for a culinary occasion that will delight all the senses.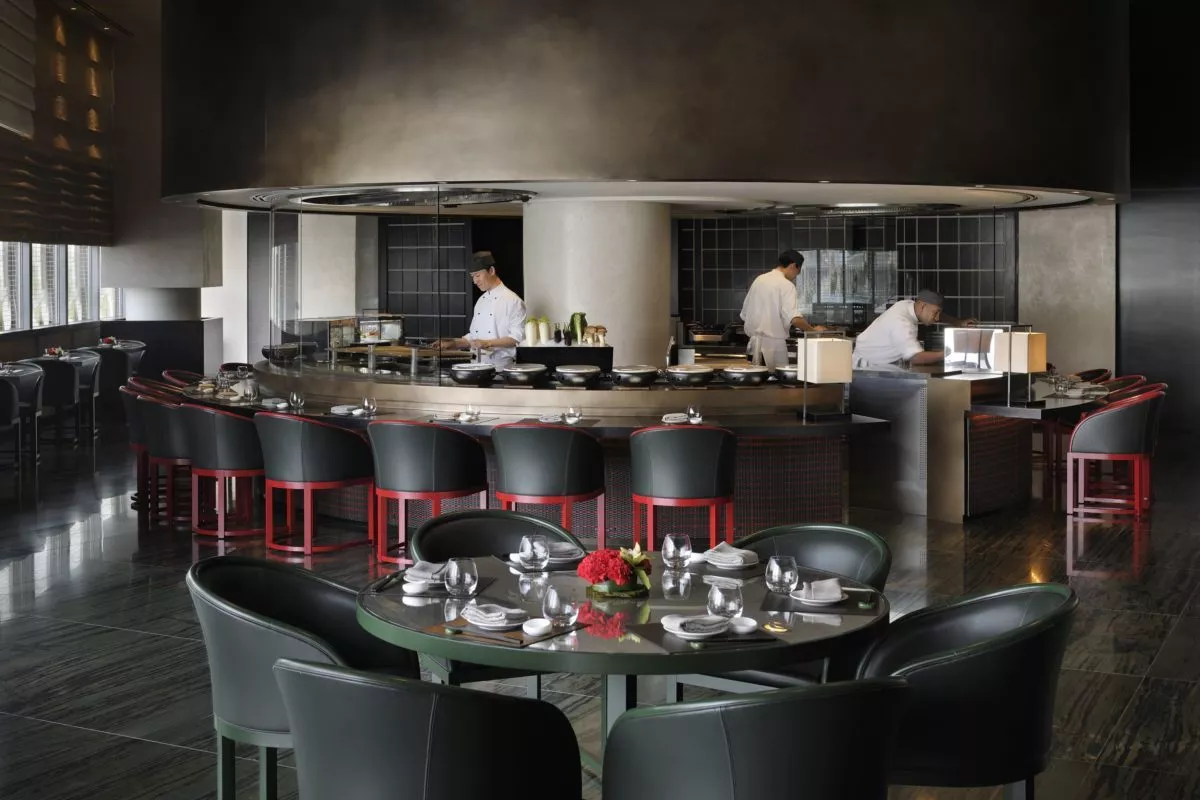 Armani / Kaf
The first kosher certified dining destination in the United Arab Emirates. The pop-up dinner venue is located on the ground floor of the award-winning luxury hotel, and will deliver a standalone culinary experience that celebrates the very best in kosher cuisine, as well as paying homage to classic flavours from around the world.
Armani / Amal
Gather with friends to savor the true taste of India in an unforgettable setting. Fresh and innovative regional Indian cuisine is on the menu at Armani/Amal, along with an exciting beverage list and selected teas. Exotic curries and other specialties are prepared tableside, showcasing time-honoured traditional cooking methods and ingredients. Enjoy a memorable dining experience with stunning views over the Downtown Dubai neighbourhood and The Dubai Fountain.
Armani / Mediterraneo
Enjoy the diverse flavours of the Mediterranean at any time of day. Contemporary casual style defines Armani/Mediterraneo, from breakfast through to late-night dining. Kick-start your morning with a creative buffet-style take on the classic continental breakfast, or opt for à la carte favourites prepared by skilled chefs. Take a culinary journey across the Mediterranean region for lunch or dinner buffet and savor a truly authentic selection of regional specialties.
Featured Offers