Festive Winter Break
Gift yourself some festive rest and recreation and book a late escape stay at Armani Hotel Dubai.
December 06 – December 29, 2023

Armani Hotel Dubai
Late Escape Deal
Step out of your usual routine, step away from office stress, and check in to iconic luxury at Armani Hotel Dubai.
Valid until January 03, 2024

Armani Hotel Dubai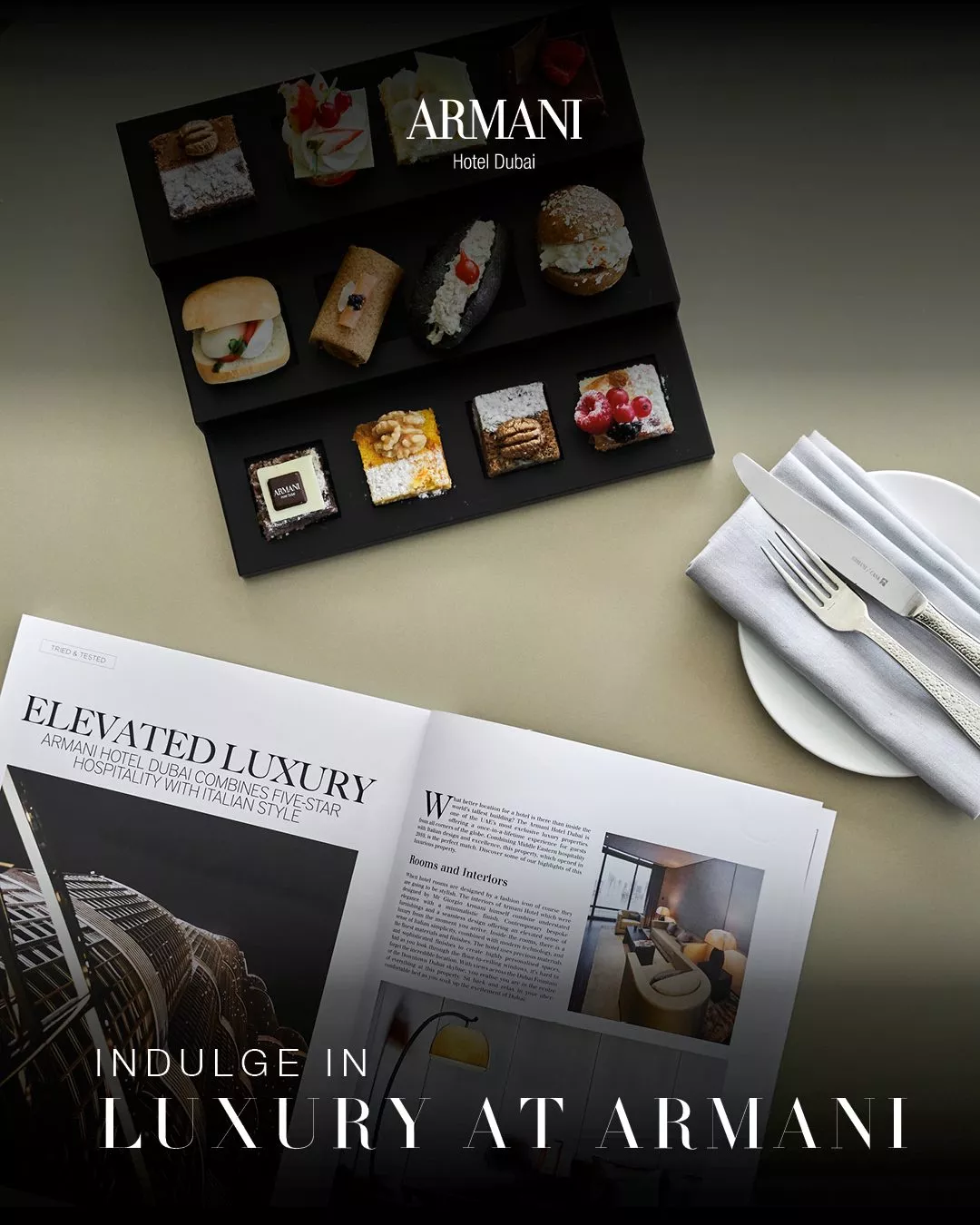 INDULGE IN LUXURY AT ARMANI HOTEL DUBAI
Stay in Style at Armani. Exquisite settings and unparalleled service define the exceptional lifestyle experience.
Valid until December 23, 2023

Armani Hotel Dubai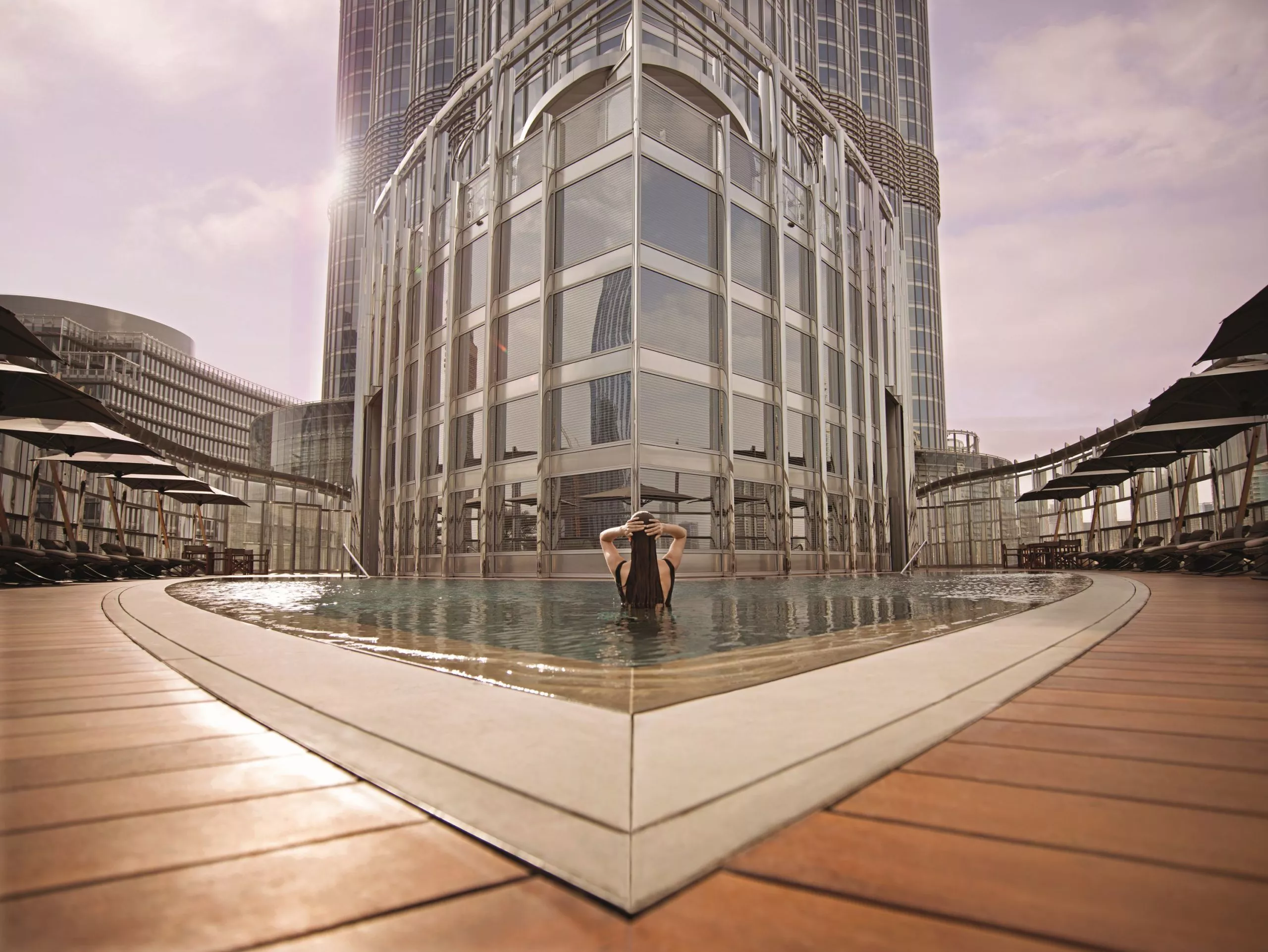 COUPLE'S CELEBRATION
Spend more time together in 2023 and indulge body, mind and soul at the same time with a 50-minute weekday Armani/SPA experience created especially for couples.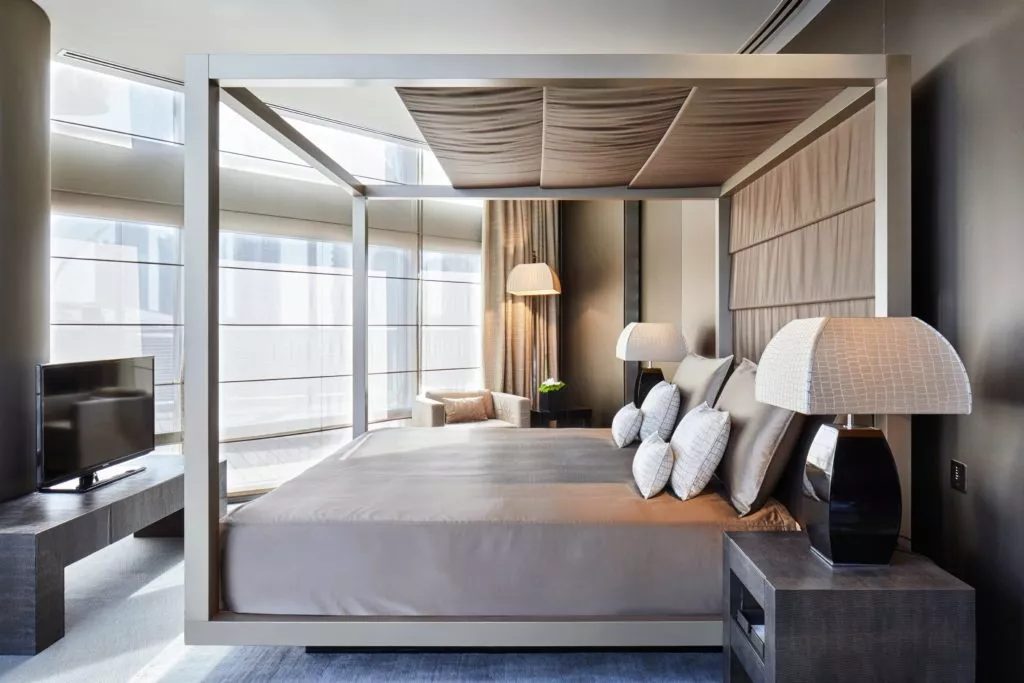 Early Bird Offer
With the Advance Advantage, planning ahead is all the more rewarding. Book 60 days in advance and save up to 20% on your stay at Armani Hotel Dubai. Signature luxury and exciting experiences await at the best location in the city. U By Emaar Members can enjoy upto 10% additional discounts based on tier level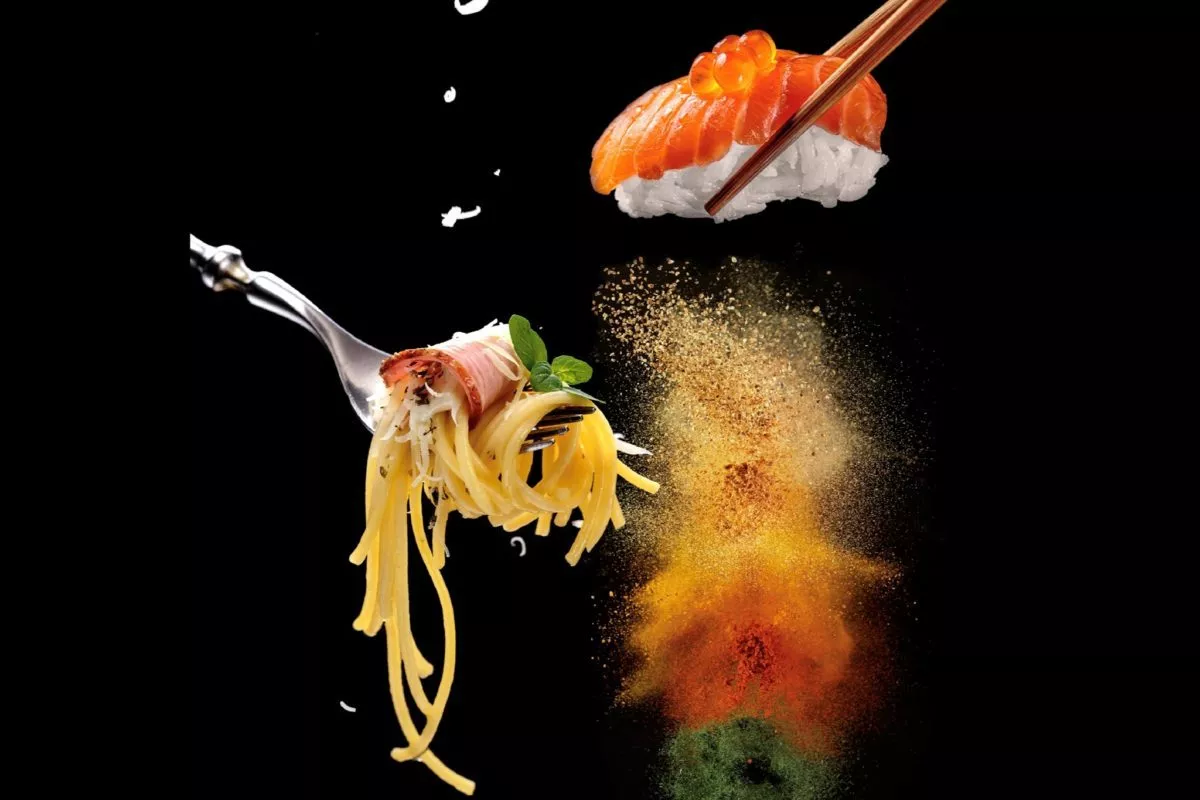 Sunday Brunch At Armani/Mediterraneo
Fond foodie memories of al fresco dining on Italy's Amalfi coast, on the French riviera, at a Greek island taverna, Spanish tapas bar, or overlooking the ancient port of Byblos in Lebanon?
Every Sunday from 1pm – 4pm

Armani Hotel Dubai
SPA ME-TIME
Escape to the sanctuary of Armani/SPA with our collection of specially curated half and full-day packages for the ultimate wellbeing experience.
Surprise Your Loved Ones
The perfect gift for friends, family or business associates, an Armani Hotel Dubai Gift Voucher can be used for exquisite dining, sophisticated accommodations or pampering at Armani/Spa.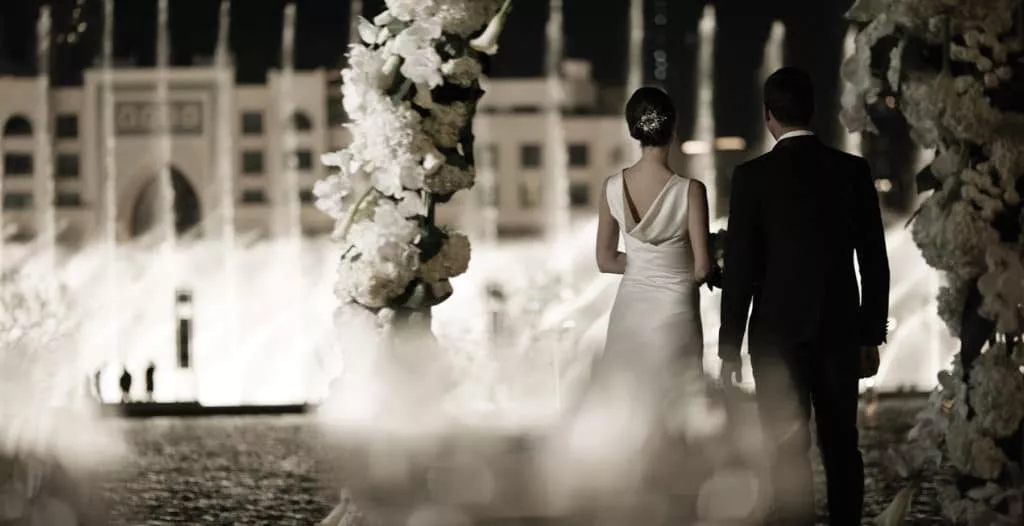 A Wedding Gift from Armani
Honour the ultimate expression of romantic intent with bespoke wedding reception at Armani Hotel Dubai.
Your invitation to Michelin-starred festivities at Armani/Ristorante
A Michelin-starred Christmas experience has to be a feast for all the senses and Chef Giovanni doesn't disappoint with the essence of an Italian natale skilfully woven into every course. Contemporary festive dining with star quality.

Six-course festive set dinner menu, for AED 799 per person, from 20 to 26 December, from 6:30–11:30pm; AED 399.50 for children aged 10 -12 years old


A New Year's Eve showcase awaits at Armani/Hashi
Create new seasonal traditions with a Far Eastern-inspired New Year's Eve degustation. A showcase for exclusive ingredients, impressive techniques, exceptional flavour profiles and signature artistry, take a seat at our table for a seven-course contemporary celebration of Japan's extraordinary gastronomic legacy.
Share the most special seasonal moments at Armani/Amal
India is synonymous with exuberant festivities and mouthwatering regional dishes. Chef Rohit unites cultures, cuisine and celebration in a festive menu that speaks to incredible India's culinary heritage – with a seasonal surprise, or two.
Festive family fun starts here at Armani/Mediterraneo
Family gatherings are at the heart of the festive season and Southern Mediterranean cuisine is all about bringing people together. Expect festive flavours on a grand scale with classic inspiration from France, Greece, Italy, Spain, the Levant, and more, plus a surprise special guest flying in by sleigh.
The best of festive tradition at Armani/Lounge
It wouldn't be the festive season without the famous Armani Christmas tree at Armani/Lounge. Visit us to dive into festive mood while enjoying our signature Afternoon Tea.