DESIGNED AROUND YOU
Luxury Events
Offering a refined and exclusive setting, Armani Hotel Milano is the ideal venue to host luxury events,
meetings, business dinners, private parties and once in a lifetime celebrations.
The Hotel's sophisticated spaces can be adapted to suit your needs.
You can choose from a variety of locations, including the luxurious Armani suites,
the modern meeting rooms of the Armani/Business Centre or the seventh floor of the hotel, which commands magnificent views of the city.
Impeccable service coupled with Armani's inimitable style are guaranteed to make your event truly memorable.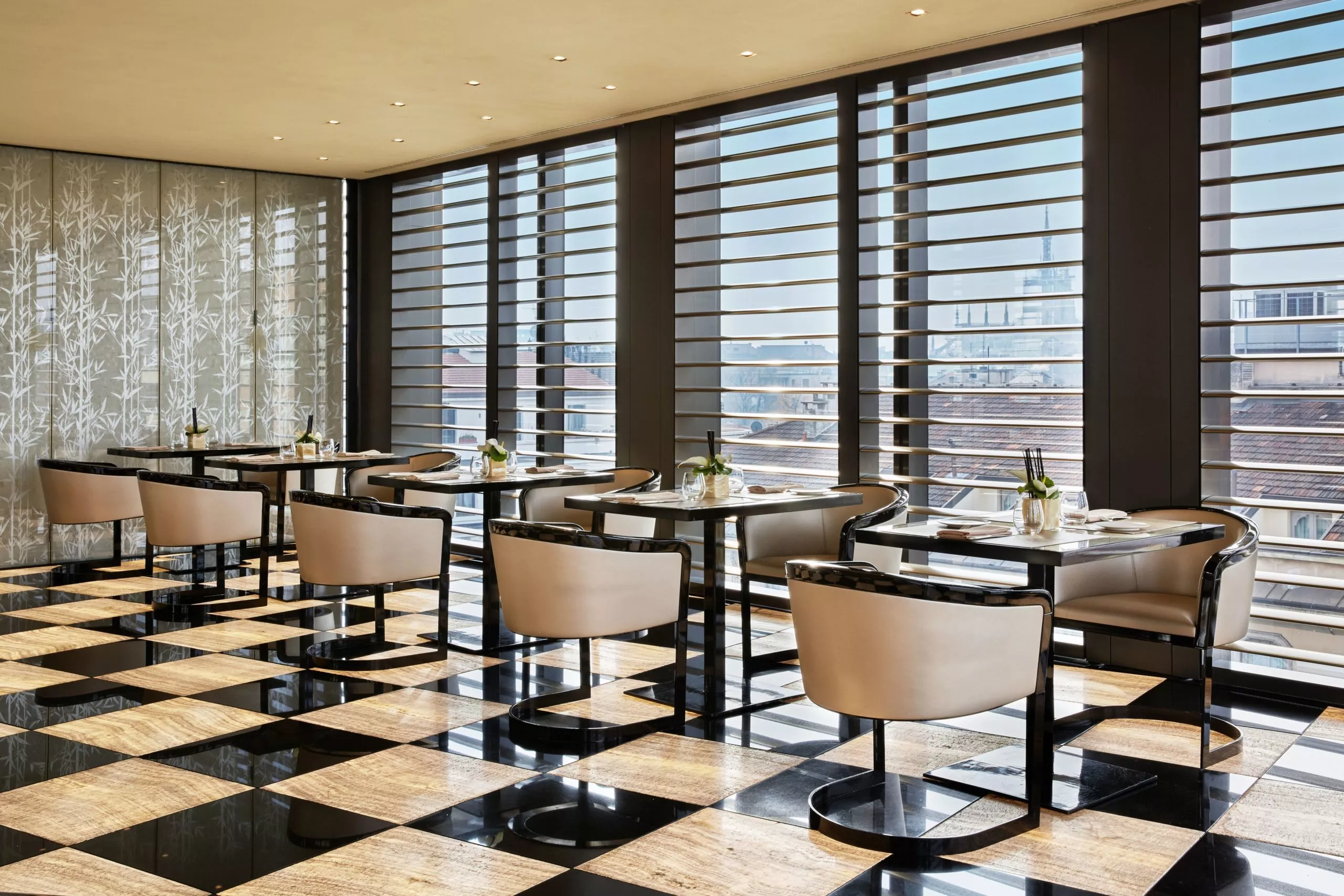 ARMANI/RISTORANTE
Business Lunch
The elegant Armani/Ristorante offers the ideal setting for private and corporate events.
You can reserve elegant spaces at Armani/Ristorante surrounded by amazing view from the 7th floor and enjoy a menu created especially for you by our Executive Chef Francesco Mascheroni. The setting of your choice is at your disposal, enhanced by the wonderful view over the centre of Milan.
BUSINESS
Corporate Events
The spacious Armani Business Centre,
of over 200 square metres, proposes different solutions according
to the event. All the meeting rooms are designed
and equipped to make every business meeting
successful and exclusive.
SPECIAL MOMENTS
Private Venue
When a big occasion arrives, celebrate it in the midst
of luxury and refinement. At Armani Hotel Milano,
we pride ourselves in our skills of organizing special moments:
from exclusive wedding receptions and anniversary parties
to distinguished social events.